You can select items to be displayed in the Test Report view.
Test Report has many items, but there might be any item you do not use.
In such case, let's customize Test Report easy to see by displaying only necessary items.
First of all, you select [Tools] -> [Setting] and display the Setting dialog.

You click "Customize Test Report View" in the setting dialog.

You select the items to be displayed in the Test Report View in this dialog.
The next time, the only items checked in detail list of this dialog will be shown.
For example, if you do not use AnalogBox, please check off "L-Ch1~4, A-Ch1~2″.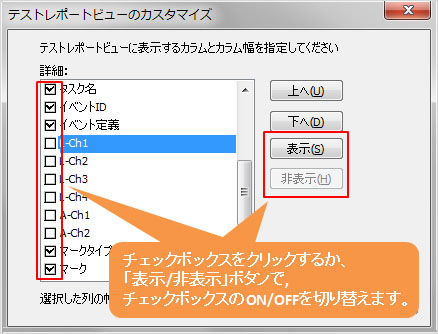 At this point, you can change the order of items by using "Up /Down" button.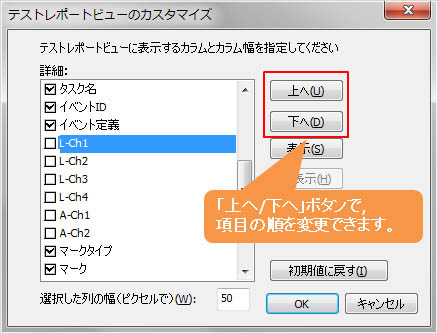 When you finished selecting items to be displayed, click "OK" button.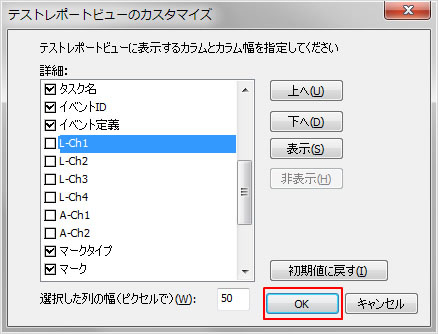 You will see the only items, which are checked in the list, in Test Report.